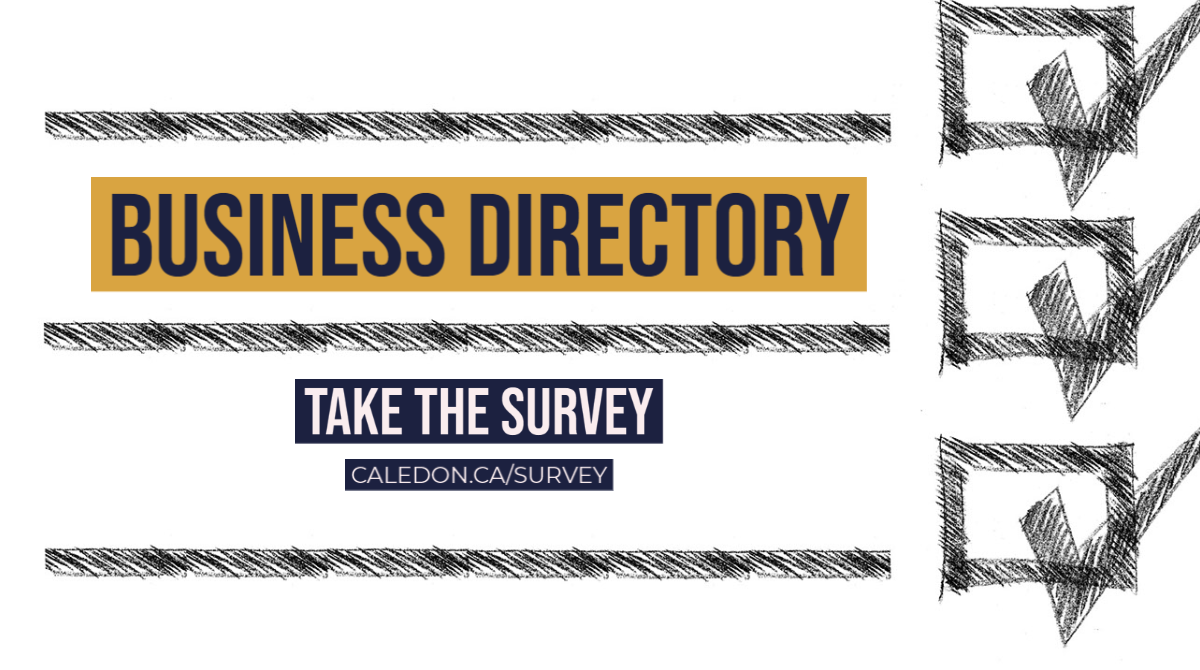 In partnership with the Region of Peel the Town of Caledon is conducting a telephone survey of area businesses.
We strongly encourage our business community to participate as the survey attempts to gather key business and employment information that is used to inform Regional and local municipal policy directions. The information is used for a variety of purposes, including:
Monitoring local economic trends
Forecasting infrastructure and hard service requirements
Shaping municipal policy and comment on upper tier governments' formulation of new policy
Analyzing and marketing local business sectors
Creating business attraction and retention strategies
To participate in this voluntary survey businesses may take the time to speak with the survey associate or if preferred they may complete the brief survey online.
SUBMIT YOUR BUSINESS INFORMATION