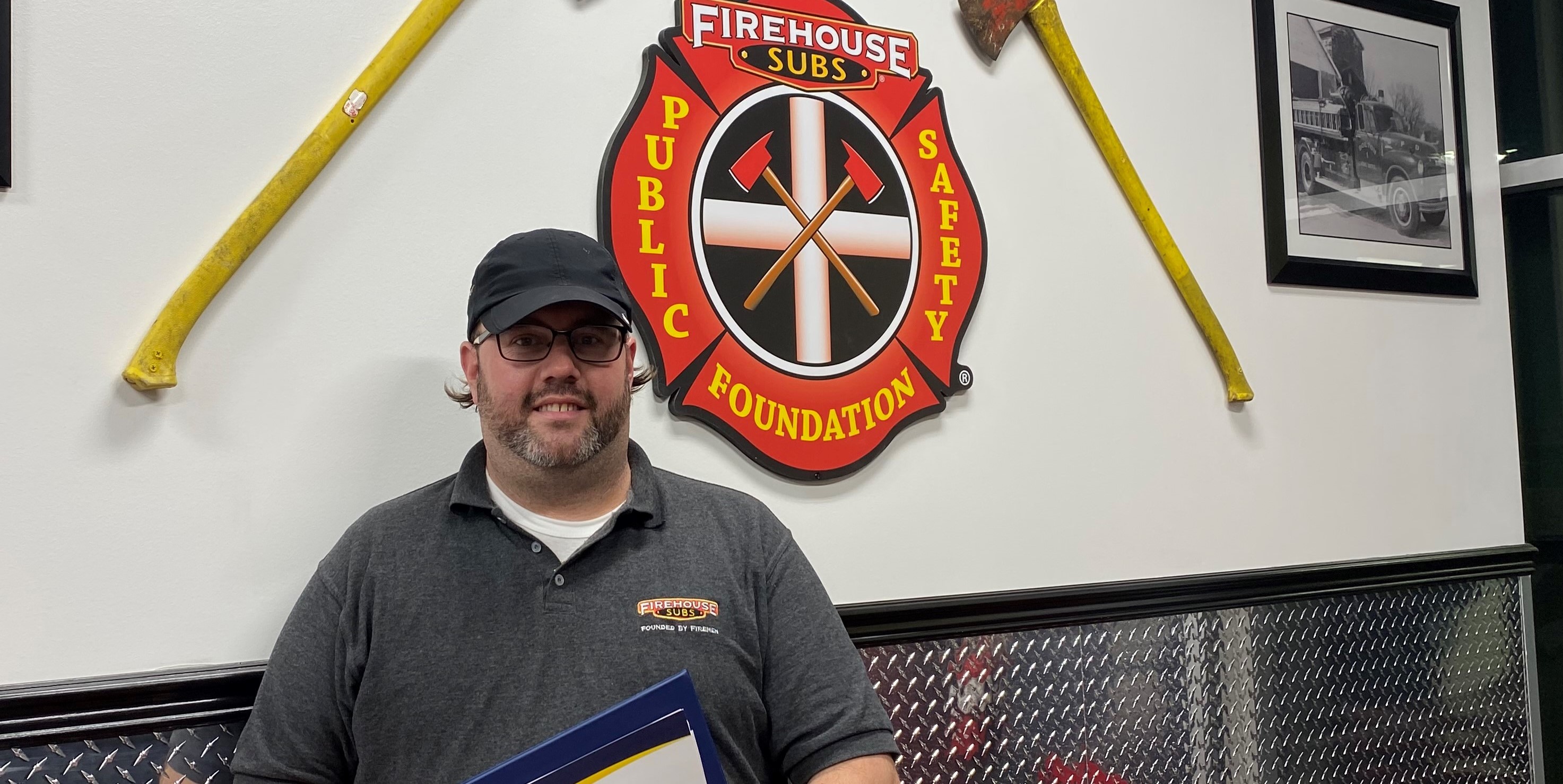 Bringing high quality food and a corporate culture of giving back to the community, Firehouse Subs opens in Bolton. We asked co-owner Jason Edgar to tell us a little about the business, why they located in Bolton and what he's learned along the way.
Tell us about your business.
Firehouse Subs offers the highest quality of food, with premium meats & cheese sliced in house daily, and piled high with fresh produce. We steam our meat to bring out the robust flavors and offer the guest a hot, delicious and filling meal.
On top of great food, we pride ourselves in heartfelt service, and public safety. Firehouse Subs gives back to the communities we work in, raising money for local first responders via the sale of pickle buckets, round ups and our First Responders Month in October.
In Orangeville we were able to donate $26 000 to the local Fire Department for purchase of life saving equipment, as well as donate free lunches to First Responders and Front-line workers throughout the pandemic.
In every Firehouse Subs there is a custom, hand painted mural, which embraces the community. In Bolton we have the Caledon 312 Fire truck, as well as the beautiful park beside the Caledon Community Center with the Bolton/Caledon Hawk flying high. You will also notice my 2 children, Tyler and Laya playing soccer with a few local Fire Fighters.
Tell us about you, why did you decide to open your own business?
As an 18 year old boy, I worked at a sub shop in nearby Mississauga, Ontario and loved it. I told myself I would one day own a sub shop.
20 years later, after working 18 years for a forklift dealership, I walked into a Firehouse Subs and tried a Firehouse Sub for the first time. I was Hook'd (spelling intentional as our signature sub is a Hook & Ladder).
I called my friend Robert, with an offer to invest, and we became business partners.
A year later we opened the 30th Firehouse Subs Restaurant in Ontario and the first in Orangeville!
Why did you decide to open in Bolton?
After 3 years of business, we developed a lot of amazing relationships in Orangeville and neighboring Caledon. I now refer to Orangeville as Caledon North-West, so naturally, I wanted to bring the great taste of Firehouse to Caledon South East, aka Bolton!
What is the best bit of wisdom you have learned along the way?
I think the number one thing I have learned throughout my experience and especially over the past few years, is that community and "local" is more than just words. We pride ourselves in hiring local, developing local and understanding the needs of our community. Nothing is stronger than solidarity.
I look forward to developing many more solid relationships in the beautiful town of Bolton, Ontario.
Firehouse Subs is located at 8885 George Bolton Parkway, Bolton | https://www.firehousesubs.ca