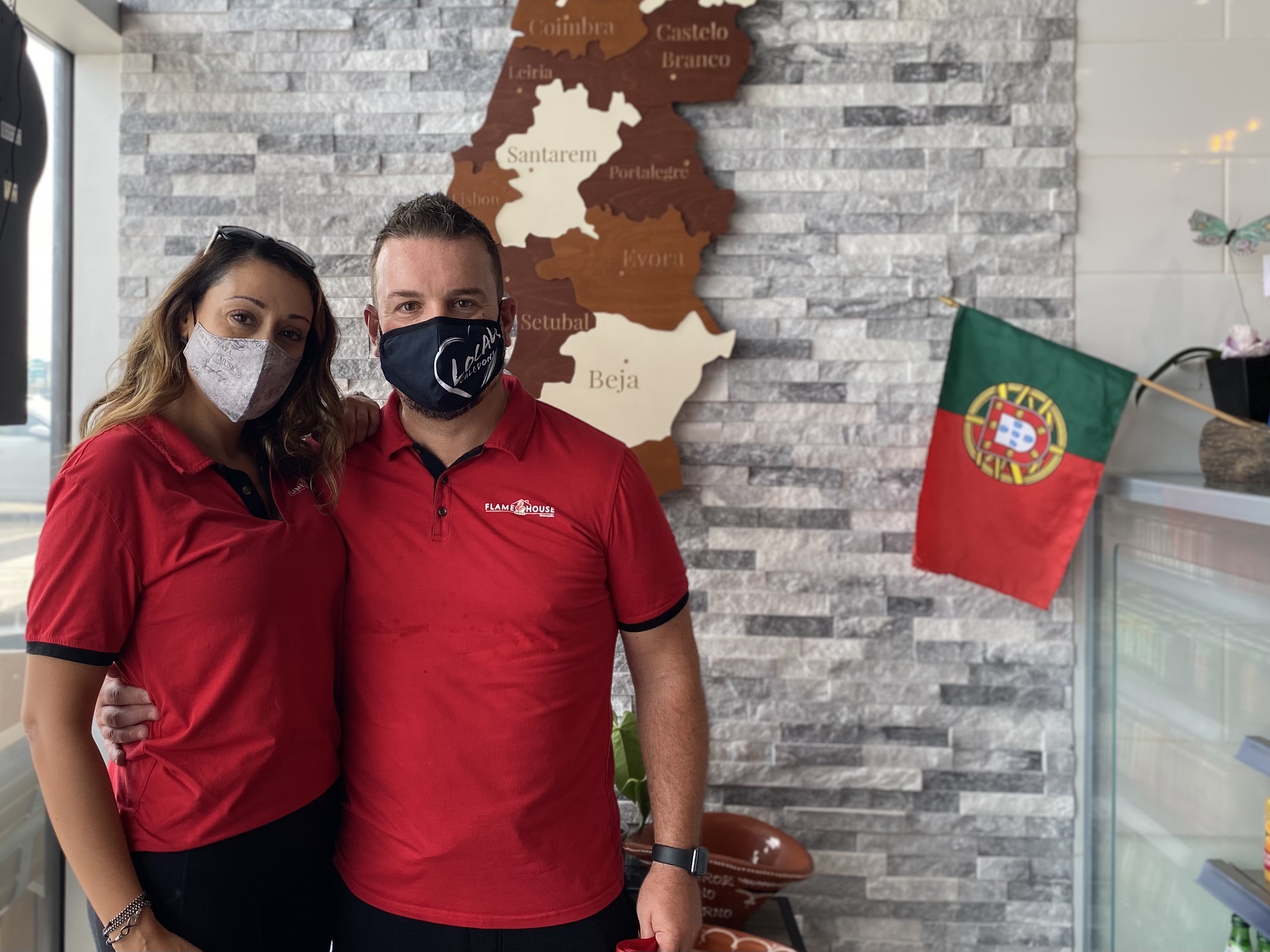 Flame House Grill is a new restaurant offering Portuguese chicken and all the fixings. We asked owner Nelson Da Paz to tell us about the business and why they decide to open in Bolton.
Tell us about your business.
Flame House Grill is a Portuguese chicken takeout restaurant (aka "churrasqueira") that my girlfriend Cindy and I own together. This is our only location and but we're hoping to open more down the road!
We value quality and have spent a lot of time putting together recipes that we feel would be appreciated and enjoyed by all.
We have tried to put our own twist on some of the classic Portuguese dishes and worked really hard at perfecting our piri piri sauce which we feel is the best around!!
Tell us about you, why did you decide to open your own business?
This is something that I have wanted to do for a very long time. Cindy and I both lost our jobs at the start of the pandemic and decided that this would be the perfect time to focus on this business and be ready to open in a few months.
Growing up in a Portuguese household, eating from a churrasqueira was a normal thing and I've always wanted to share that tradition with as many people as possible.
Neither Cindy or I have ever worked at a restaurant but our passion for great food and building a strong bond with our community is what motivated us to open our first restaurant in Bolton.
Why do you think this business will do well in Bolton?
Bolton is a strong knit community with small town values - we see it in the people that walk into our restaurant every day and through the many conversations we have daily.
We want to think of Flame House Grill as a place that friends gather to eat great homemade food made by a family who has the same values as its town.
We have had a very successful start to our business and see it only getting better as more people come try our food.
What is your favourite thing on the menu and why?
Our chicken with our homemade piri piri sauce is by far my favourite and is a must try for anyone coming to Flame House Grill for the first time.
Along with our famous piri piri potatoes and Portuguese-style rice, it is an excellent family meal that all can enjoy. As mentioned, our secret piri piri recipe is what will keep you coming back for more!
What do you love about Bolton/Caledon?
We live very close by in Kleinburg but our dentist and doctor are here and we do all our shopping in Bolton.
Bolton has so much charm but the people are what really make Bolton what it is. Everyone is always so pleasant and have been so extremely supportive of us.
We've had a lot of people simply coming in to pick up a brochure and welcome us to Bolton and wish us all the luck. We are proud to open our first store here and give the town a new family-owned Portuguese churrasqueira.
Flame House Grill is located at 334 Queen St South, Bolton | https://flamehousegrill.ca/ | 905-857-0999