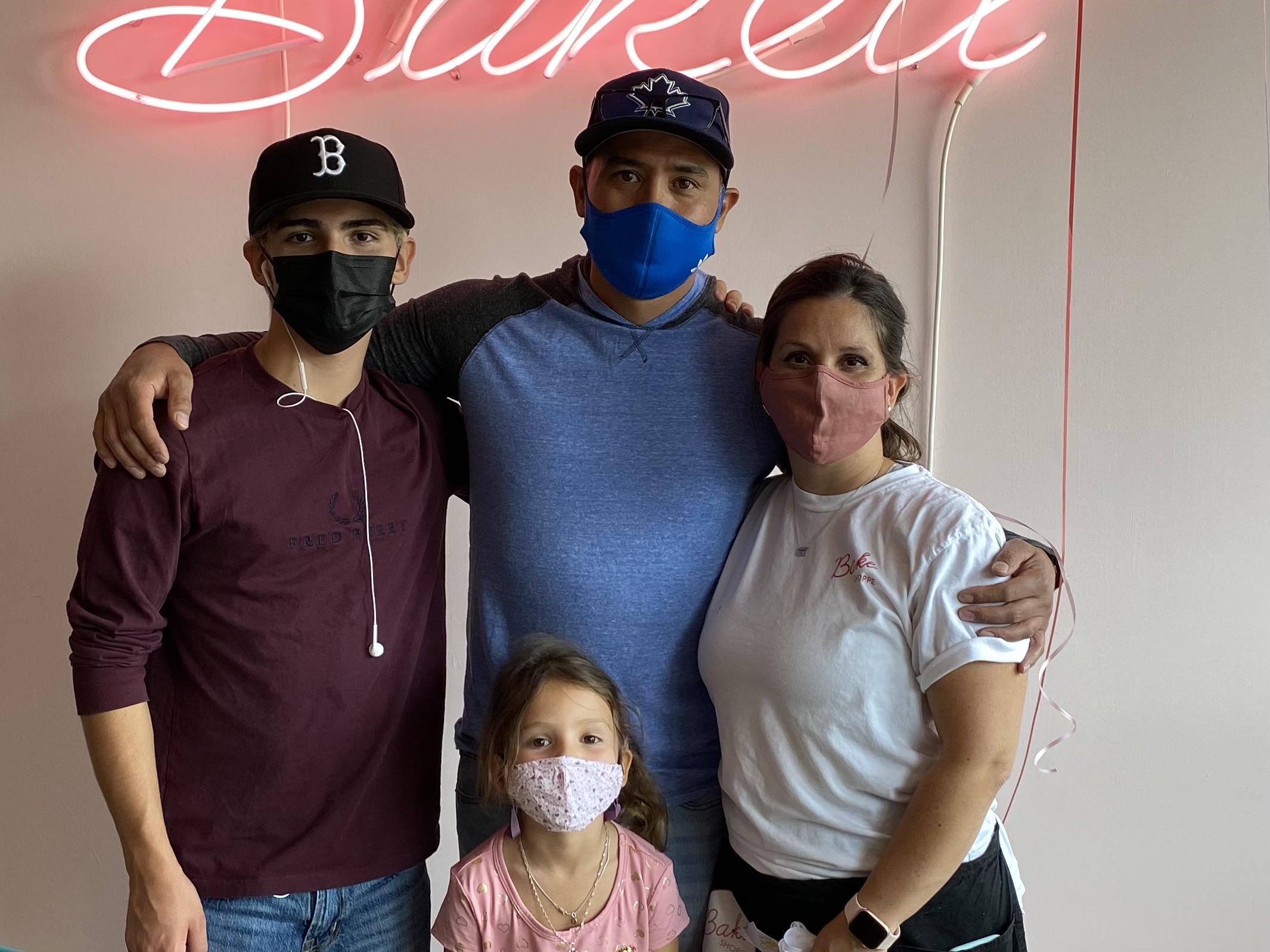 The Bake Shoppe Bolton brings unique and delicious baked goods to downtown Bolton. We recently asked owner Angela Scarinci to give us some details about the business and why she chose to become her own boss.
Tell us about your business.
Bake Shoppe Bolton is a new and exciting place to get homestyle treats and cookies. Our products are made with natural ingredients- Real butter, no preservatives and made fresh daily! We serve espresso-based drinks as well as tea-based drinks like Matcha and Chai Lattes- all of which can be served Hot or on Ice.
As Bolton residents, it was important to us to employ local individuals- so when you support our business, you're supporting other neighbours as well by keeping them employed!
Tell us about you, why did you decide to open your own business?
My most important job is being a mom to three kids and a wife to the most supportive husband.
When Covid hit, my previous career of 18 years dissolved, as I was in a form of Marketing that dealt one on one with customers and we were not allowed to continue.
Like many others during Covid, I spent my time off baking and began thinking that it would be a really cool idea to pursue that as a new Career! And here we are!
I'm passionate about food in general, but I love serving others and I have always loved entertaining- so this has been fun in that way!
I've really enjoyed meeting all of our neighbours and making new connections and friends in the meantime!
Why do you think this business will do well in Bolton?
Anyone who's been in to Bake Shoppe Bolton, knows that it's different from the rest. The aesthetic appeals to all age groups and creates an environment that's friendly and warm.
We are so thrilled to be allowed seating right now and the bar height tables in the window give an awesome view of the four corners of Downtown Bolton. Not only that, but we offer silly and quirky treats and messaging on our cakes and cookies that you just can't find elsewhere!
What is your favourite thing on the menu and why?
That's a tough one... it'll depend on the day.
I really love chocolate, so the Triple Chocolate brownie is probably my true favourite. The chocolate ratio is super high and makes them so fudgy and delicious. I love our Carmelita cookie too- which happens to be Gluten Free. Just the right amount of crunch and chewiness.
What do you love about Bolton/Caledon?
We love the small town feel Bolton offers and we're so excited that the downtown area is being revitalized. It's nice to see all the neighbours coming together to support the new/small businesses opening up down here!
I'm excited to see what's in store and how the town will feel/look in the next few years and especially Post-Covid!!
The Bake Shoppe Bolton is located at 2 Queen Street N, Bolton | https://bakeshoppeto.com/the-shoppe