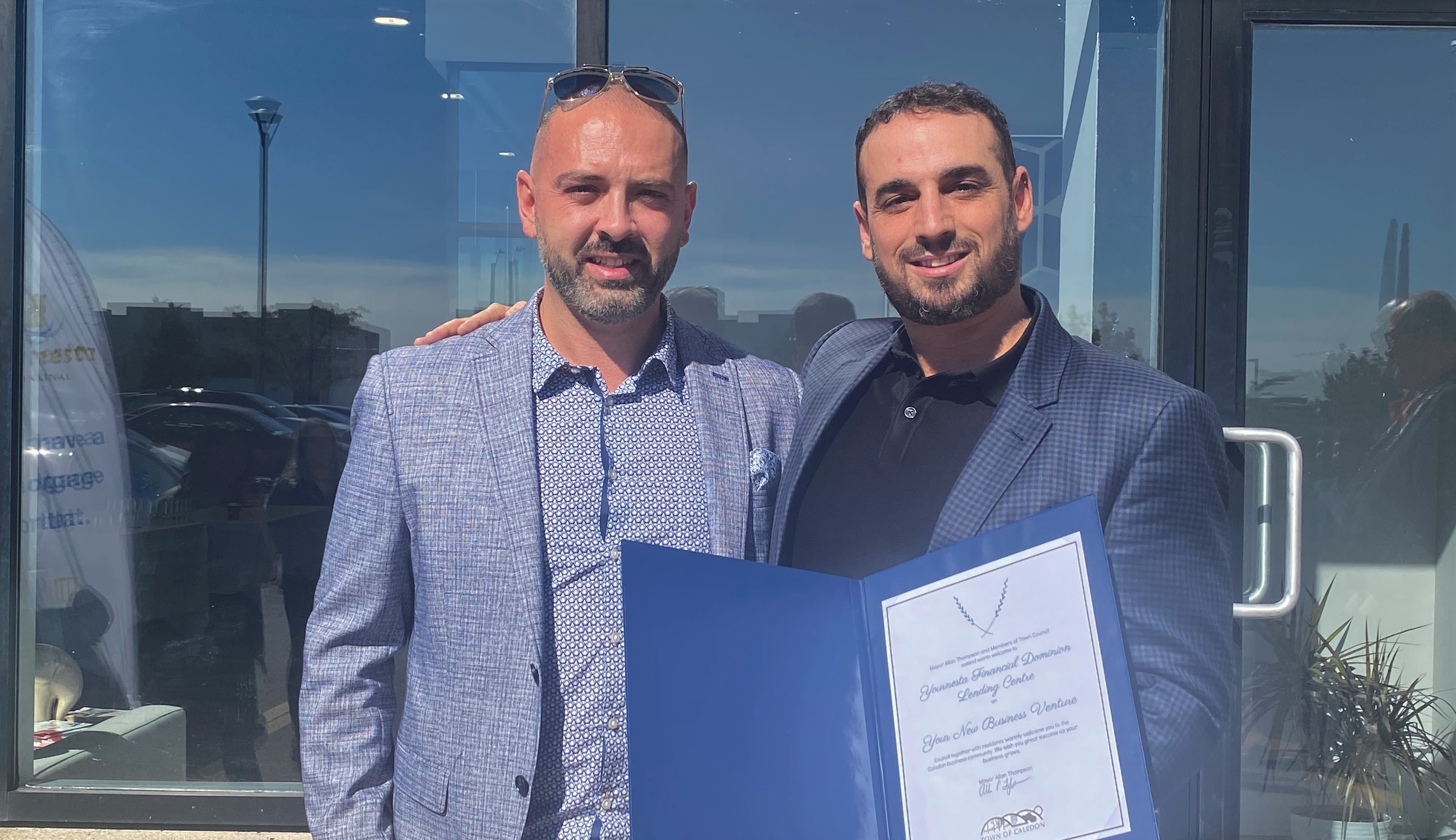 Yournesta Financial Dominion Lending Centre is a mortgage lending business focused on providing advice and guidance to choose and get approved for mortgage and financing to suit individual needs. We asked Johnny Suppa, a partner at Yournesta, to tell us a little about the business.
Tell us about your business.
At Yournesta Financial Dominion Lending Centre we have access to more than 230 lending institutions, including big banks, credit unions and trust companies.
We are a group of experienced and professional licensed mortgage agents focused on helping our customers get quality professional advice and guidance to choose and get approved for the right mortgage and financing to suit individual needs and lifestyle, even when the banks have turned them away.
We are available 9 to 5 weekdays and by appointment if needed outside regular business hours.
Tell us about you, why did you decide to be in this type of business?
I had a career as a General Manager in an auto dealership then decided to study mortgage financing after having a really bad experience with one of the big banks when purchasing real estate.
I was taken advantage of and decided I wanted to focus on helping people achieve the right advice when going through what some may say is one of the most stressful life events. Moving a house represents a transition in life, it's about change and unfamiliarity and for many people that causes stress and anxiety.
Coming from the one-stop-shop environment of an auto dealership where you can purchase a vehicle, talk to a product specialist, get financing and even parts, it was crazy to me that when purchasing real estate you have to do the majority of the work yourself – get financing, find a realtor and lawyer, manage the transaction, hire movers, change of address, update cable/internet and so on.
I like being involved in a mortgage lending business that offers services that provide more of a one-stop-shop when purchasing your home than you would get elsewhere.
Why do you think this business will do well in Caledon?
Traditionally we thought mortgages were only available at the bank. We want to change that stigma and provide multiple solutions to clients.
While we can offer the same products as the banks we have more tools in our toolbox.
Mortgage lending has completely changed over the years and will continue to shift. Now more than ever the advice you get for your mortgage financing is of the utmost importance. It's not just the interest rate that matters anymore but ensuring that a customized solution is created to meet your ever-changing needs. And there aren't may options that are brick and mortar.
What is the best advice you ever received about starting/running your own business?
This is a great question.
Listen more to what the customers are saying, we have two ears and one mouth for a reason. This is the best way to help, listening more and speaking less!
Also, take care of the little things. The big things will take care of themselves.
And, lastly, sometimes we just got to slow down to speed up!
What do you love about Caledon?
I live outside of Caledon in Everett. I love that small town feel and what excites me is the opportunity for sustainable growth.
We also love Bolton Pizza and Pannini!! LOL
Yournesta Financial Dominion Lending Centre is located at 12 Parr Blvd, Unit 2, Bolton | https://yournestafinancial.ca/