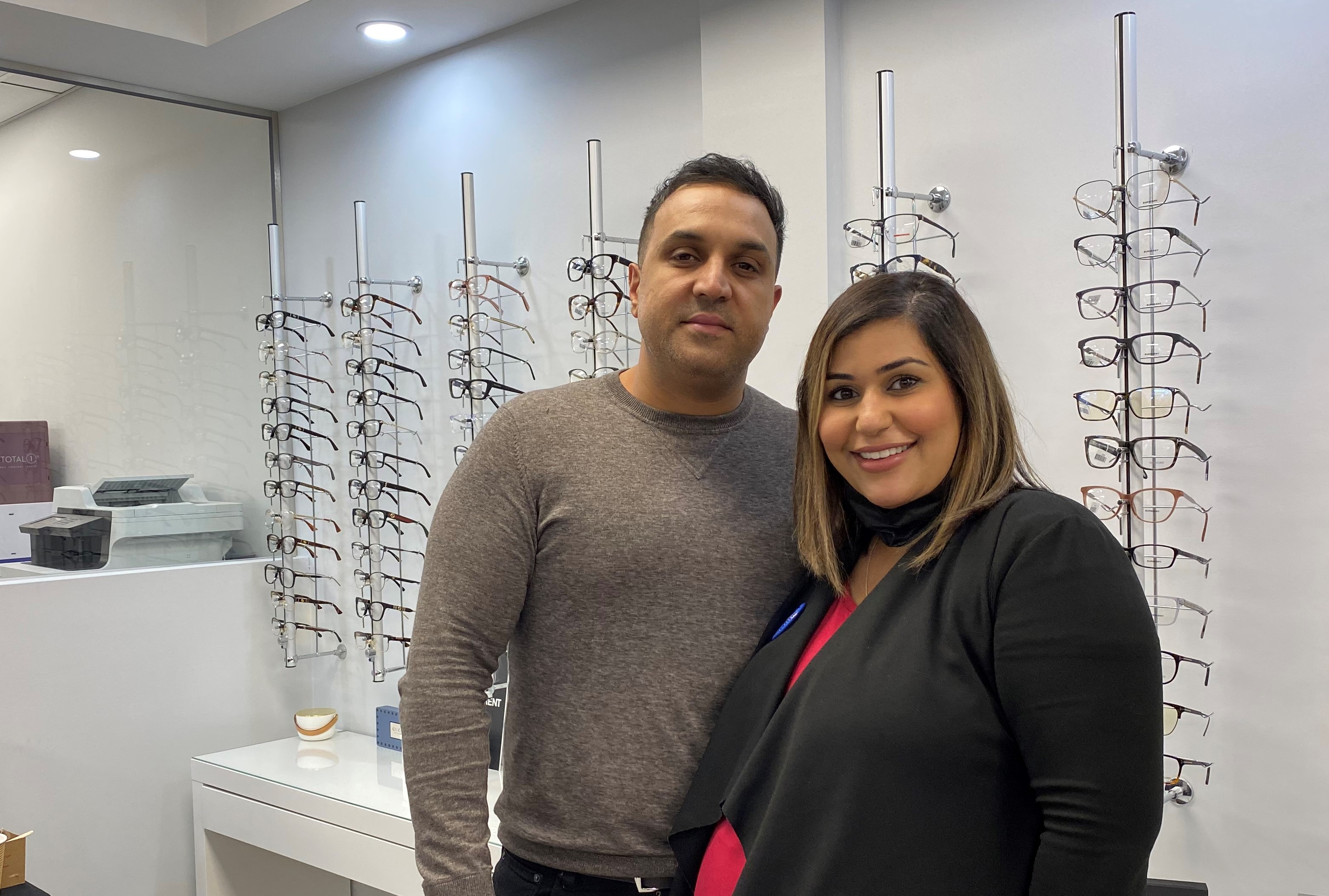 Raj and Nikki Hundal have always wanted to have their own business. When the opportunity presented itself during the pandemic, they took a chance and made it happen. We asked Nikki to tell us a little about Caledon East Optical.
Tell us about your business.
At Caledon East Optical we are dedicated to enhancing your vision and fashion needs.
With over 10 years of experience, we're bringing precision, knowledge and expertise to every aspect of Opticianry.
We want your eyewear to look sharp and your vision to be even sharper!
We take pride in serving our clients, helping them to choose the right frame, prescription lenses, or contact lenses.
Tell us about you, why did you decide to open your own business?
My husband and I have been fortunate to call Caledon East home for the past ten years and love the community.
I have been in this industry for over 10 years and understand the importance of eye care and eye fashion. We saw a need in our community for this service and product and circumstances during the pandemic gave us the opportunity to pursue a dream of owning our own business.
We pride ourselves on providing the highest quality product with excellent customer service. We want our customers know every day how much we value them.
Pop in and see for yourself!
Why do you think this business will do well in Caledon East?
People want fashionable eyewear. We knew many people that were traveling to Toronto and other surrounding cities to find what they wanted, so we thought, why not bring versatile styles and iconic fashion brands to the people of Caledon East.
We provide many styles and various price points to meet the needs of all of our clientele.
What do you love about Caledon?
Our family loves to stop by one of our local coffee shops and hit the trails on Saturday mornings!
Caledon East Optical is located at 15771 Airport Road, Caledon East | https://caledoneastoptical.com | 905-860-2121