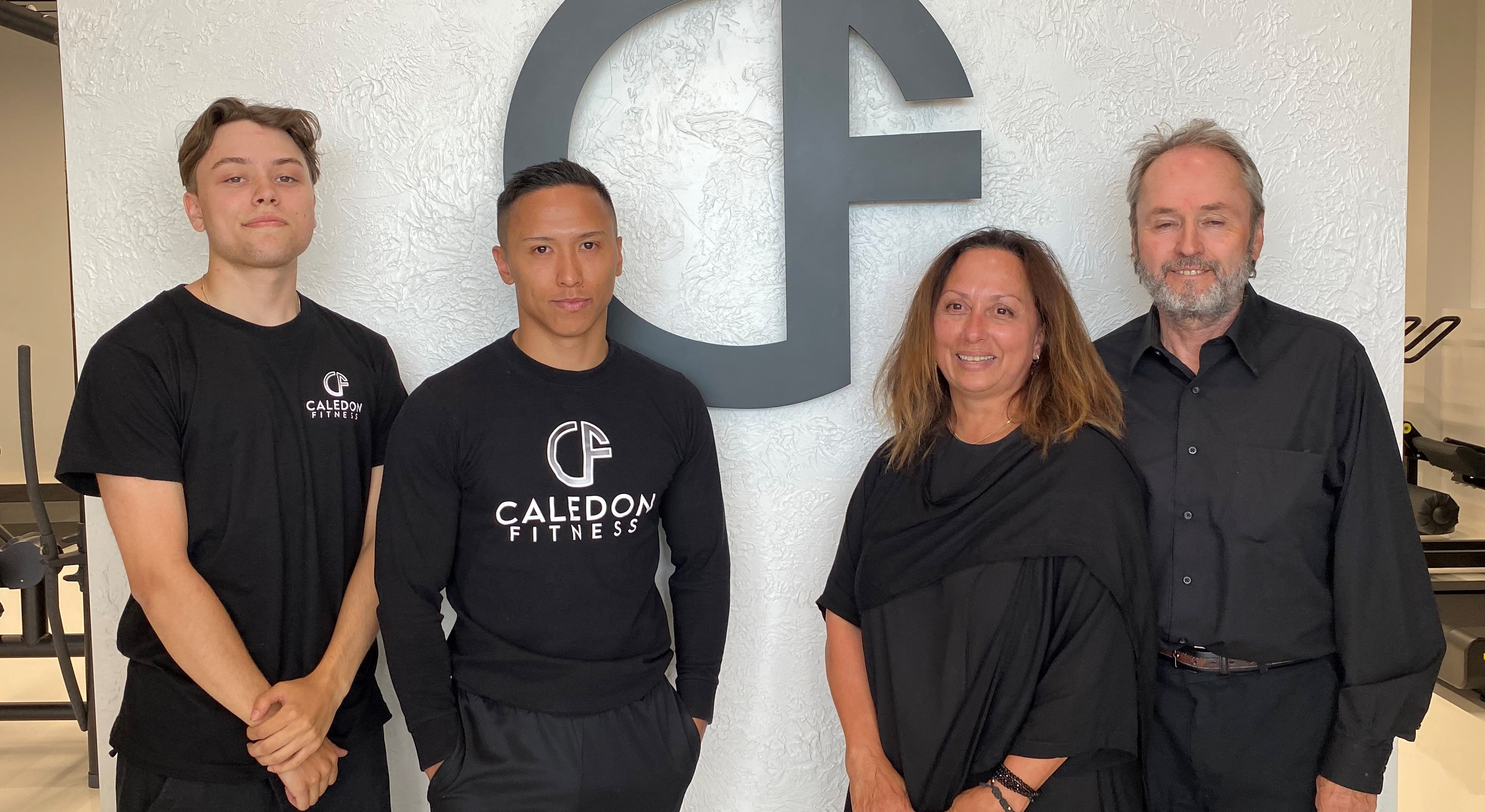 Caledon Fitness recently opened in Bolton bringing personalized client focused fitness training to the community. We asked owner, Tristan von Langsdorff (pictured in centre) to tell us about the business, his journey, and why he decided to open his business here.
Tell us about your business.
At Caledon Fitness our aim is to fill the gap within the fitness industry by bringing an exclusive Personal Training facility. A new concept and culture.
Our mission is to provide an unmatched experience within the industry. We are driven to provide the highest standards possible in personalized training.
We have Master trainers, low occupancy and personalized sessions.
Tell us about you, why did you decide to open your own business?
I began playing soccer at 10 and by U12 I played at the highest levels of the OSA, was on Team Ontario and thoroughly enjoyed the game, the demand for excellence, the travel and the competition that came with it.
By 16, I was scouted by a FIFA agent and spent the next 6 years training with some of the greatest teams and playing for various upper- level German youth teams. After Germany, I traveled to South Africa in 2011 and was fortunate to play with many SA national players as a guest player with Ajax Cape Town (premier division), contributing greatly to their League and Cup Final wins that year at Green Point Stadium.
I have over a decade of work experience within most well -known fitness centres, I've had the pleasure of assisting a wide range of clients in meeting their fitness goals. Although a great experience, what continually stood out was the high-pressure sales, the corporate emphasis on the bottom line, the lack of fully qualified trainers and a gym culture that was not aimed at honest, personalized client care.
Given my background as an elite athlete and my work experience, I decided that NOW was the time to introduce a new concept in fitness training placing client needs first and foremost as a priority and alleviating the gym culture we all know exists.
Why did you decide to locate in Bolton?
We've lived in Caledon for over 26 years. I grew up here and my parents have both had businesses in the area since we moved here.
After returning home, my interest and first-hand knowledge of elite athletics and the phenomenal fitness training I'd received at the highest international levels made it only natural that I continue in this field.
I am thrilled to be able to offer my experience and sincere interest in fitness in my hometown.
What are your future plans?
At Caledon Fitness we hope to change the approach of the fitness industry which has lost sight of the original vision or what should have been the main focus; to empower, educate and assist the client to successfully achieve optimal heath.
What do you love about Bolton/Caledon?
Caledon is unique in so many ways, it's a return to nature. It provides residents with a clean lifestyle, extensive trails, and has good shopping options but is only minutes to bustling cities or the International airport.
Caledon is a wonderful place to raise a family or run a business. It's the ideal lifestyle!
Caledon Fitness is located at 334 Queen Street South, Bolton | https://caledon-fitness.ca/