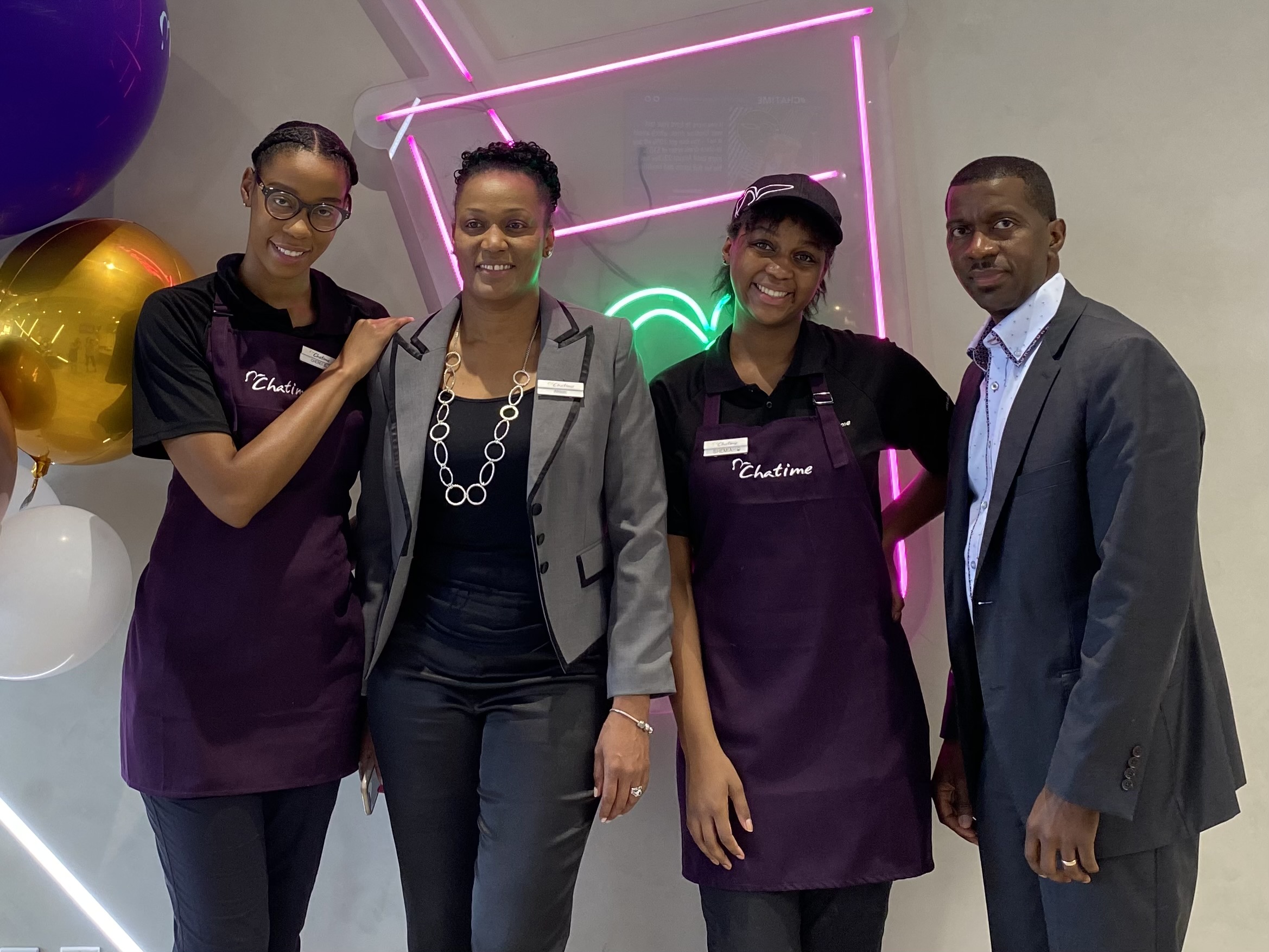 Chatime brings freshly made tea creations, bubble tea, lattes and juices to Bolton. We asked owners Dovelin and Allison about their business and why they think it is a perfect fit for the community.
Tell us about your business.
Chatime is a Taiwanese global franchise tea house bubble tea brand with over 60 stores in Ontario and British Columbia. Chatime is now celebrating their 10-year anniversary in Canada.
Chatime offers over 100 ways to drink tea.
There are so many combinations. You can choose your drink based on your mood that day – whether part of your healthy diet or indulging in a sweet treat. Bases of our drinks are either water, green tea or black tea and there are matcha options as well.
The "bubbles" are tapioca; the topping you can add to your drink(s). The name "bubble tea" comes from the drink appearing to have bubbles.
At Chatime guests are able to modify their drinks to their satisfaction.
Tell us about you, how did you get into this business?
We have been blessed to make Bolton our home and the place to raise our two daughters (who are now 21 and 17 years old) for approximately 16 years. We have always admired the friendliness of the citizens in Bolton and the never-ending opportunities for entrepreneurship.
My husband and I always talked about becoming entrepreneurs but wanted to wait until our children got older. We decided that a cafe or a tea house would be the best fit for us and as immigrants from the Caribbean, especially the British colonies, we are very familiar with tea. Tea is considered the most consumed beverage worldwide. We agree with the saying, "no matter what is happening in your life, you always offer tea." Clemantine Wamariya
I have several years of experience working in the food and beverage industry and as a result, I decided to utilize my experience to becoming a business owner. It was time to put our words into action.
Why do you think your business will do well in Bolton?
After deciding that we should invest in a tea shop, our research into the type of tea business led us to Chatime bubble tea and we believe Bolton is the perfect location.
Our daughters confirmed this idea when they overheard us talking about Chatime. They told us that on social media a lot of young people in Bolton talked about how desperately they wanted Chatime here so that they wouldn't have to drive to Newmarket, Vaughan or Brampton for it.
When I saw the excitement in our children faces, we were convinced that we were on the right track.
Bolton/Caledon is a growing community with a diverse population. The demographics are perfect for a Chatime.
Now that you own your own business, what are you most looking forward to?
Inviting the community in to enjoy quality bubble tea!
We believe in the saying, "do your little bit of good where you are; it's those little bits of good put together that overwhelm the world", Desmond Tutu.
Update: Since the grand opening event, Dovelin reached out to tell us about a charitable initiative that he wanted to share...
Last year my wife and I conducted a soccer initiative collecting soccer cleats for marginalize youth in Clifton boys home in Jamaica (https://cliftonboyshome.org/) and souffiere St. Lucia. Generous Canadians supported the initiative and we were able to collect over 3000 pieces of soccer equipment. The equipment was shipped to Jamaica and St. Lucia last year.
Today I am still receiving pictures and videos of youths receiving the equipment.
As an immigrant myself, I am aware of what it means to play soccer without proper soccer shoes. So the fact that we were able distribute over 3000 items is a blessing.
As I look back on the last few days of our store grand opening and the overwhelming support that we have received in Bolton, I cannot help, but be grateful to God for blessing my family in such an awesome way.
I am sharing these blessings in a humble way just to inspire marginalized youths.
Here is one of the stories in the media about the initiative: https://beta.ctvnews.ca/local/toronto/2020/6/30/1_5006336.html
Chatime is located at 301 Queen Street South, Bolton | https://chatime.com/