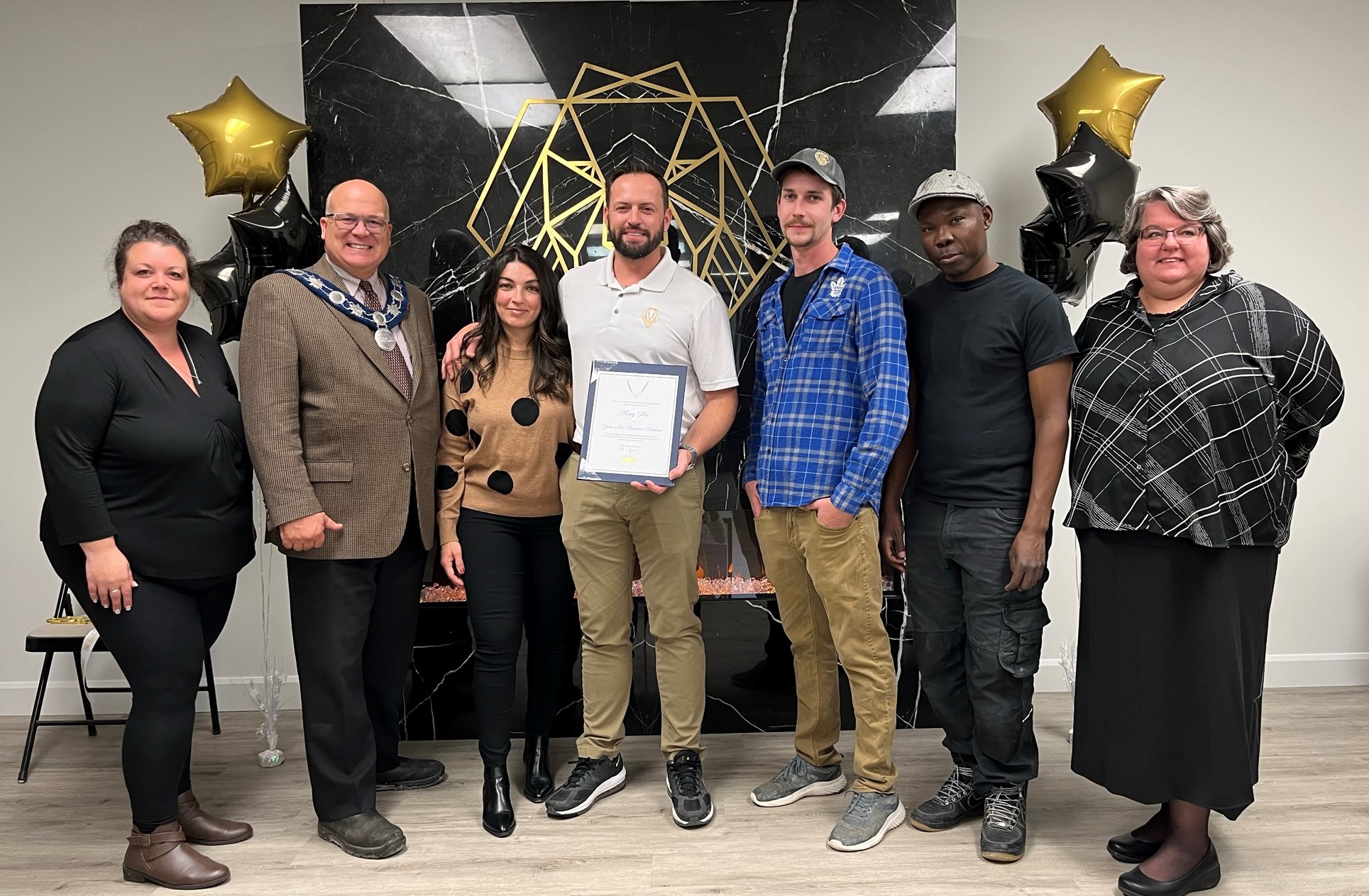 King Tile recently celebrated the opening an office and warehouse in Bolton. Learn more about founder Clint Watson and why they have decided to be part of the Caledon business community.
Tell us about your business.
King Tile was born from the idea that dedication to the craft and a commitment to every customer's vision will create bold, beautiful, lasting pieces that bring people together at home, at work, and in public spaces. Every project is pursued with full commitment – whether that's providing exceptional experiences, caring about every detail, or bringing a client's vision to life.
It's this passion for excellence that drives us every day and lies at the heart of everything we do. From our founder and company President Clint Watson to our carefully selected apprentices, every member of the King Tile family is dedicated to giving their absolute best.
Our goal is to go into homes and enhance it to its full potential, but not take away from its livable charm.
We are open weekdays, 8am to 4pm.
Tell us about you, why did you decide to open your own business?
Our President: Known as the "Tile Freak," Clint Watson's passion for building and design started at the age of 12 when he set his first brick walkway at his family home. After developing his knowledge of the tile industry in the U.S., Clint moved to Toronto, where he found his calling as an entrepreneur. A hardworking and dedicated family man, Clint founded King Tile & Marble in 2015, which has quickly become one of Toronto's premier tile and slab installation companies.
To share his more than two decades of industry knowledge, Clint founded "Tile Freak," a social media platform designed to discuss and showcase all things tile and share his journey of building a sustainable business from the ground up.
Why did you decide to locate in Bolton?
Bolton has a wonderful small-town feel, but it is staged for future residential growth boom. We believe that Bolton is the gateway to Caledon, and we are very fortunate that we have secured a location in Bolton and can help grow the small business community.
What is the best bit of wisdom you have learned along the way?
The best bit of wisdom that we try and live by is: When you are in anyone's home, awareness of every detail is paramount, so treat it with respect.
King Tile is located at 93 Healey Rd, Unit B, Bolton | https://www.kingtile.ca/