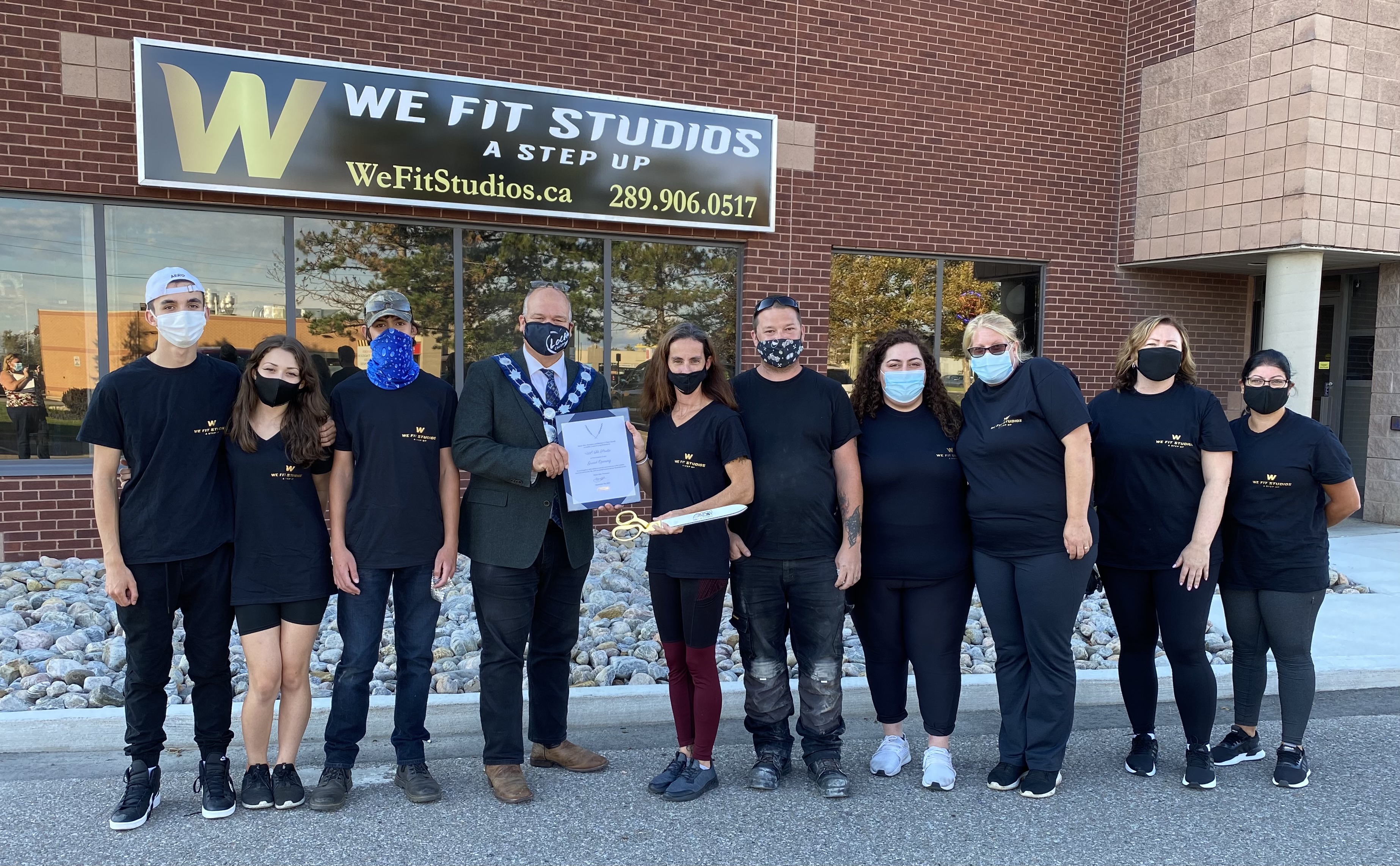 WE Fit Studios is Bolton's newest fitness facility bringing step aerobics and cardio kickboxing workouts to the community. Owner Samantha Wallace gave us some details about what she offers and why she got into the business.
Tell us about your business.
We Fit Studios is a brand-new fitness studio located at 10 McEwan Drive West in Bolton. We offer two kinds of fitness classes that perfectly complement each other. Xtreme Hip Hop and Cardio Kickboxing.
Xtreme Hip Hop is a popular step aerobics program with over 1800 certified instructors worldwide. Canada has fewer than 10 instructors, and we are committed to growing this brand here. It is a fun, upbeat aerobics format that is guaranteed to get you sweating and boost your energy. At night the LED lights come on and the music gets turned up, it's just like a dance club where you can let loose on the step.
Cardio kickboxing classes consist of fun one-hour full body workouts where members will learn and practice the fundamentals of kickboxing. This type of training improves strength, coordination, confidence and moods.
Tell us about you, why did you decide to open your own business?
I personally have been certified in both programs and am very passionate about both.
Kickboxing is my first passion and I practiced it for many years under Kru Paul Minhas' Team Ultimate world class program. There's been many champion kickboxers that came out of that organization. I became an instructor under their curriculum and loved every minute of it.
I am a wife and a mother of 4 and had a "day job" at a local school bus company but during the lockdowns life slowed down completely. That's when I found Xtreme Hip Hop online and fell in love with it. It really kept me moving, kept me healthy and made the lockdown life fun and exciting.
I became determined to bring this fitness lifestyle to our lovely little town. It has been my dream to open this studio and help others. Changing lives one step at a time.
Our motto is "Don't stop, Don't quit, Don't give up"
WE Fit Studio is located at 10 McEwan Drive West, Bolton | http:// wefitstudios.ca