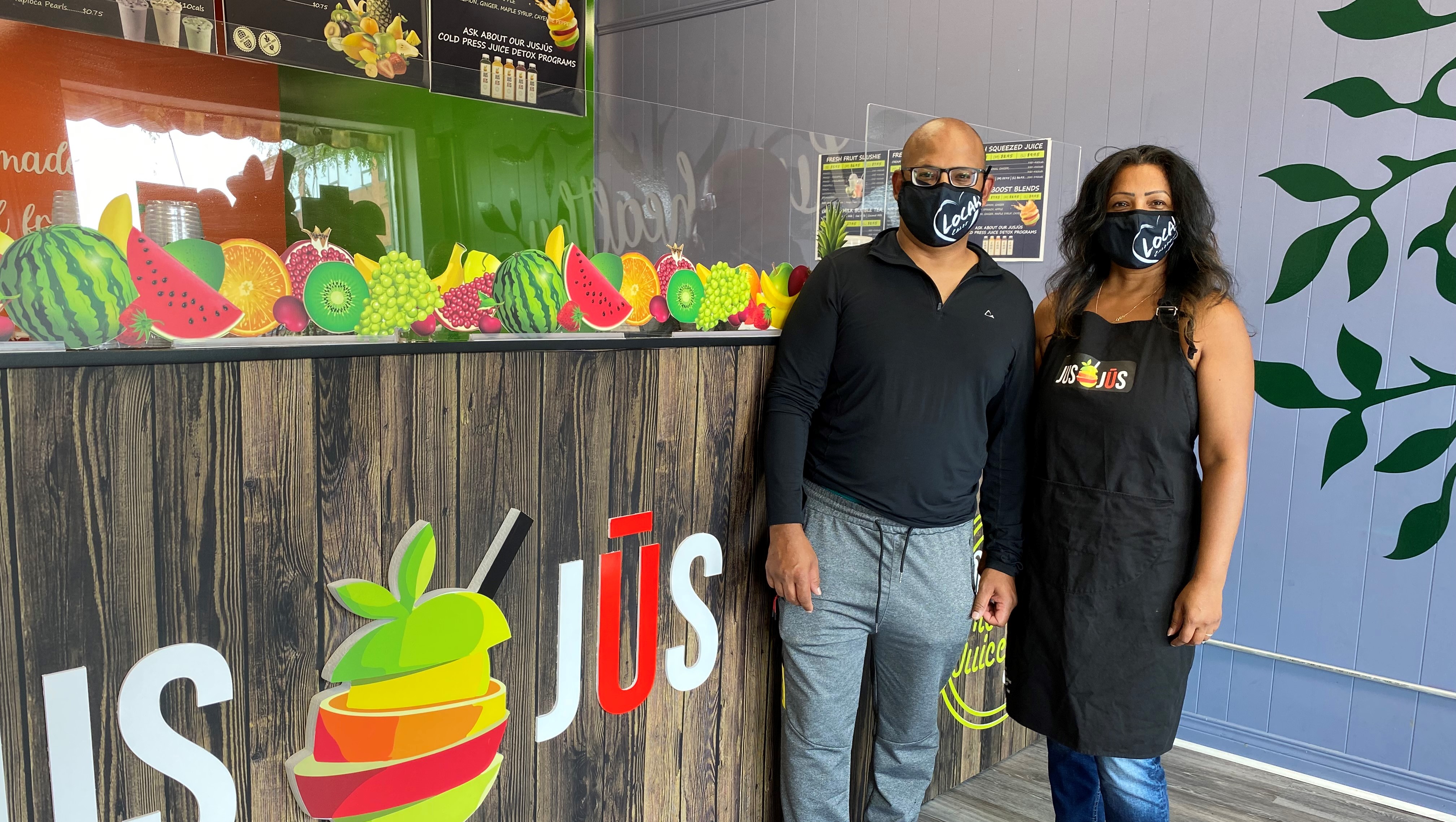 JusJus opened in July in downtown Bolton bringing fresh squeezed juices and other delicious drink options to the community. We recently asked Kamini (Kam) to tell us about the business and why they chose to locate downtown.
Tell us about your business.
We opened on July 15th and are open 7 days a week from 11:00 to 9:00.
Jus Jus is a family business, operated by my brother Suruj and myself.
We offer real fruit smoothies, slushies and fresh squeezed juices and even offer delicious bubble tea with popping boba and brown sugar tapioca. We also recently added to our menu; acai smoothie bowls which is ideal for breakfast or lunch.
We also offer cold pressed juices on order as well as 3-day juice detox programs for our customers who wish to kick-start a healthy lifestyle.
All our fruits and vegetables are locally purchased as well as the pure maple syrup to support the local farmers.
Tell us about you, why are you in this business?
We wanted to provide the community that we live in a healthy option and to be part of revitalizing the downtown area.
What is your favourite thing on the menu and why?
My favourite thing on the menu is the fresh squeezed cold pressed juices and mango smoothie.
The most popular is the Taro Milktea with tapioca which you HAVE to try at least once - you'll be hooked.
Is it challenging being business partners with family?
It is a little challenging at times, but ultimately we have the same goal with the business and we both want it to succeed.
What do you love about Caledon/Bolton and why did you decide to open a business here?
Both my brother and I live in Bolton and really love the whole community vibe. Everyone supports one another in business and personally.
JusJus is located at 19 Queen Street North, Bolton | https://jusjus.ca | 905-951-3778