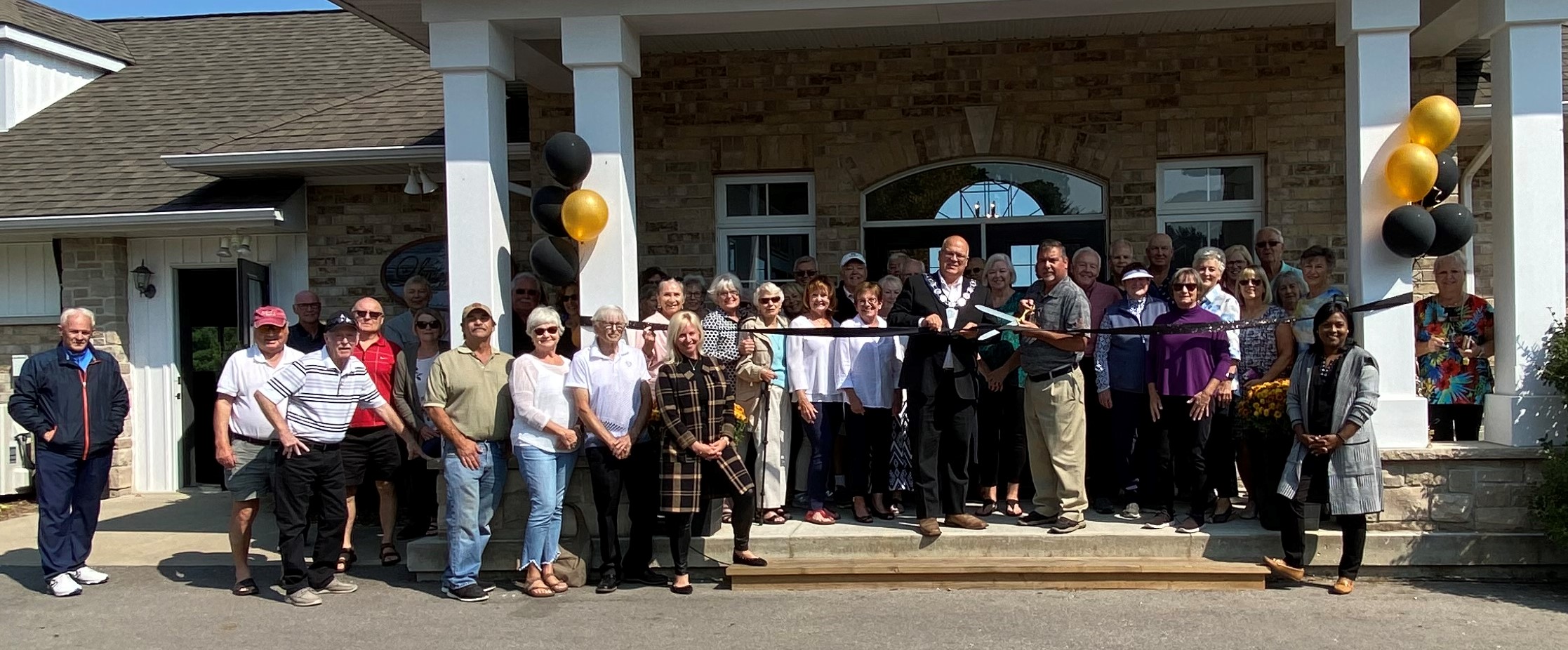 The Legacy Pines Golf Club is part of an active, adult lifestyle community located in Palgrave in northeast Caledon. Recently, the majority of residents became the owners of the Club. The public is encouraged to enjoy a round at this well-maintained hidden gem, perfect for new players and seniors but challenging enough for serious golfers.
Tell us a little about your business.
Legacy Pines is a 188-home community adjacent to the 306-hectare Palgrave Forest and Wildlife area. Residents enjoy an active lifestyle with opportunities to participate in pickleball, tennis, golf and various classes in our clubhouse from line dancing to yoga, tech support and watercolour painting.
Legacy Pines Golf Club is a public 9-hole golf course, with stunning views from each hole. It's a par 34 layout, at just over 2300 yards, and can easily be enjoyed in less than two hours, making it perfect for new players and seniors but challenging enough for serious golfers.
Tyler Bayley, the clubhouse manager, prides himself on creating a friendly golf experience from the initial check-in to the last putt and is happy to discuss the various leagues and affordable membership packages.
What's unique about your business?
In the fall of 2021, Mark Godman, the former owner of the golf course, clubhouse, tennis courts and green space surrounding the community, approached the community association (LPCA) to extend a generous offer of first right of refusal to purchase the assets. Our community will be forever grateful.
Over half the residents indicated an interest in investing and the Legacy Pines Lifestyle Co-Operative was formed.
The purchase by a majority of Legacy Pines residents was finalized in early 2022 with the main objective of preserving in perpetuity, the recreational and green space surrounding their community.
The Co-Operative board is comprised of retired and still working resident owners who bring a wealth of knowledge to all aspects of the business. They are loving the challenge and the vibrant community spirit evidenced by the resident's enjoyment of the facilities and preservation of a unique lifestyle.
What's your best golf tip?
Get outside and have fun! Book a tee-time and enjoy the great outdoors … it's called follow-through.
Legacy Pines Golf Club is located at 9 Zimmerman Drive, Palgrave | https://www.legacypinesgolf.com/